Hello everyone! It's been way too long.  I was tagged to do the Book Sacrifice Tag by the absolutely wonderful Jasmine @ How Useful It Is. Her blog is awesome and includes some great book reviews and book tags. This tag was created by Ariel Bissett over on BookTube.
Onward to the tag.
1. An over-hyped book
You're in a store when the zombie apocalypse hits. The military informs everyone that over-hyped books are the zombies only weakness. What book that everyone else says is amazing but you disliked do you start chucking at the zombies?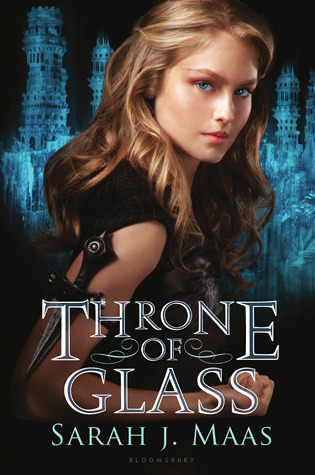 I just do not get the hype. It's mostly the writing that bothers me and I just never end up enjoying Maas' writing style. Same thing happened with her Court of Thorns and Roses series. I can't get into these books.
2. A Sequel
Situation: torrential downpour. What sequel are you willing to use as an umbrella to protect yourself?
Captive by Aimee Carter (Blackcoat Rebellion #2)
The first book, Pawn I enjoyed very much so of course I picked this one up. Not good. At all. The main character annoyed me to death for the majority of the book
3. A Classic
Situation: You're in English class and your professor raves about a Classic that "transcends time". If given the opportunity to travel back in time, which Classic would you try to stop from ever publishing?
I just can't with that book. That book gives me serious nightmares. Not because the book was scary but because I had to withstand MONTHS of torture in class because of this book. If any of my future college professors assign us this book, I will LEAVE that class but I will never ever read this book again. I had dreams about burning this book to ashes. It was bad, you guys, it was bad. (I might have completely frozen in class while doing a group presentation on this book and it was just… horrible).
4. A Least Favorite Book
Situation: apparently global warming = suddenly frozen wasteland. Your only hope of survival for warmth is to burn a book. Which book will you not regret lighting?
Another over hyped book that I just don't understand the point of. I can be very picky when it comes to writing styles and Kiera Cass just wasn't doing it for me. I liked the story idea itself, just not the way it was carried out.
That was pretty short as far as tags go. I won't tag anyone but this was fun so do it if you haven't! And hopefully I haven't terribly offended anyone. Do you guys agree with any of mine?