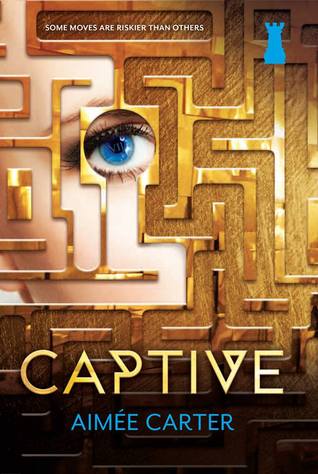 ~o~Rating~o~

Warning: Captive is the second book to Pawn. 
~o~Goodreads Synopsis~o~
End of Days is the explosive conclusion to Susan Ee's bestselling Penryn & the End of Days trilogy. After a daring escape from the angels, Penryn and Raffe are on the run. They're both desperate to find a doctor who can reverse the twisted changes inflicted by the angels on Raffe and Penryn's sister. As they set off in search of answers, a startling revelation about Raffe's past unleashes dark forces that threaten them all.
When the angels release an apocalyptic nightmare onto humans, both sides are set on a path toward war. As unlikely alliances form and strategies shift, who will emerge victorious? Forced to pick sides in the fight for control of the earthly realm, Raffe and Penryn must choose: Their own kind, or each other?
~o~Review~o~
I tried to like this book, I really did. Did I like it though? No. The first book in the series, Pawn, was much better in my opinion. Captive started off really slow and the main character Kitty was acting like a brat during most of the book. It took a long time for me to actually get into the story and even when I did, I was not as invested as I wanted to be.
~o~Spoiler Alert~o~
 
I would say though Carter's description of Elsewhere was interesting. In the last book, it seemed like Elsewhere was this giant forest where the rich went to "hunt" down the poor who were accused of crimes. Witnessing that it was almost like a town was unexpected.
The big reveal about Kitty's background was also unexpected. I don't know what I think of that just yet. I kind of liked knowing that the only reason Kitty was chosen was because of her eye color and not because of her heritage. I am excited to see where this leads though.