I came across this tag over at The Little Book Nerd's Life and it looked fun. I love Disney princesses so this is perfect! My favorite, of course, is Mulan. This tag was created by Soudha at Of Stacks and Books. Alright then, onwards!
1. Snow White – Name your favorite classic:
The one and only The Great Gatsby by F. Scott Fitzgerald. It took me two reads to love this book and I think it fully deserves its place as a classic must-read.
2. Cinderella – A book that kept you reading way past your bedtime:
Clockwork Princess by Cassandra Clare. I couldn't put this book down until I finished it. It was a great ending to the trilogy.
3. Aurora – Name your favorite classic romance:
 Elizabeth Bennet and Mr. Darcy from Pride and Prejudice. Lizzy, in my opinion, is the wittiest classical female character and Mr. Darcy is… well, Mr. Darcy. Need there be another explanation?
4. Ariel – Name a book that's all about making sacrifices and fighting for your dreams:
I think most YA books are about making sacrifices and fighting for your dreams. Because I can't help myself and not include Harry Potter in something, I'll go with Harry Potter and the Deathly Hallows. They are all fighting for a greater future for the next generation so their children could live the dreams that they couldn't
5. Belle – Name a book with a smart and independent female character:
June Iparis from the Legend series by Marie Lu. June is smart, independent, strategic and one of the bravest protagonists I've read about.
6. Jasmine – Name a book with a character who challenged the social conventions in his or her world:
Naila in Written in the Stars by Aisha Saeed. Naila is a Pakistani-American teenager with strict, traditional parents. When her parents find out she's been dating someone, they take her back to Pakistan under the ruse of a vacation and forces her into an arranged marriage. Naila is a very strong and willful character who doesn't let her world's society define her.
7. Pocahontas – Name a book whose ending was a roller coaster of emotions:
In the Afterlight by Alexandra Bracken: the last book to The Darkest Minds series. You know when you're reading a really good book and you want it to end to know what happens but at the same time you never want it to end? This book was definitely that.
8. Mulan – Name a book with a kick-ass female character:
Katsa from Graceling by Kristen Cashore. Katsa is good at everything! Bow and Arrows? No problem. Sword fight? She can fight you with her eyes closed. Brawling? You better pray she only knocks you unconscious with no permanent damage.
9. Tiana – Name a book featuring a hardworking, self-made character:
Artemis Fowl from the infamous Artemis Fowl series by Eoin Colfer. Artemis made his own reputation as the criminal mastermind that he is at age ten. His reputation wasn't a very good one but there's no doubt he worked pretty hard to get there. His extraordinary intelligence doesn't hurt either.
10. Rapunzel – Name a book that features an artist:
Both main characters, twins Noah and Jude, in I'll Give You The Sun by Jandy Nelson are phenomenal artists. They're prodigies: Noah in painting and Jude in sculpting and designing.
11. Merida – Name a book that features a mother-daughter relationship: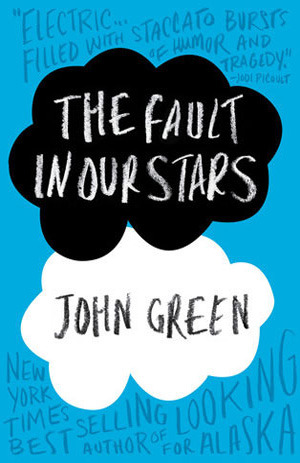 I had to think about this one for so long because YA books so rarely have mothers who are present in the characters' lives. The award goes to Hazel and her mom from the one and only The Fault In Our Stars by the great John Green. Hazel loves and respects her mom and actually listens to her. And her mom does the same.
12. Anna and Elsa – Name a book that features a great relationship between siblings:
Penryn and Paige from Angelfall by Susan Ee. Penryn would go to the ends of the Earth to protect her little sister. I mean, she infiltrated a den of evil angels of the Apocalypse for the small chance of finding her alive.