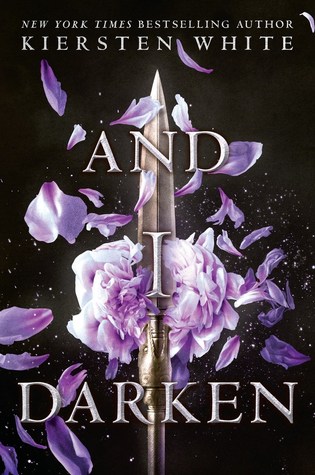 ~o~Rating~o~

No one expects a princess to be brutal. And Lada Dragwlya likes it that way. Ever since she and her gentle younger brother, Radu, were wrenched from their homeland of Wallachia and abandoned by their father to be raised in the Ottoman courts, Lada has known that being ruthless is the key to survival. She and Radu are doomed to act as pawns in a vicious game, an unseen sword hovering over their every move. For the lineage that makes them special also makes them targets.
Lada despises the Ottomans and bides her time, planning her vengeance for the day when she can return to Wallachia and claim her birthright. Radu longs only for a place where he feels safe. And when they meet Mehmed, the defiant and lonely son of the sultan, Radu feels that he's made a true friend—and Lada wonders if she's finally found someone worthy of her passion.
But Mehmed is heir to the very empire that Lada has sworn to fight against—and that Radu now considers home. Together, Lada, Radu, and Mehmed form a toxic triangle that strains the bonds of love and loyalty to the breaking point.
Goodreads | Amazon | Barnes and Nobles
~o~My Review~o~
"Souls and thrones are irreconcilable" 
Vlad the Impaler re-imagined as a girl. Historical fiction and I do not usually get along but sometimes, some rare jems like this book present themselves and I just can't help falling deeply in love. I've read a lot of mixed reviews about this book so I didn't think I would love it as much as I did. Lada is vicious, manipulative, downright cruel and painstakingly AWESOME.
And I Darken is a perfect balance of real historical events with a creative outlook. I never felt like Kiersten White was being anyway disrespectful to the culture or to these historical characters who actually existed once upon a time. It's clear she did a lot of research on the topic. Keep in mind though that I am in no way an expert on the Ottoman Empire and I'm not claiming to know all the history behind it but to my [limited] knowledge, the story was executed well.
This book is action packed but also very heavy in politics which can turn some people away but it's one of the reasons I enjoyed the book even more. Political alliances, building connections, ruling empires, stabbing people, it's glorious!
One of my favorite aspects of the book was the relationship between siblings Lada and Radu. Where Lada is violent, vicious, and unseemly, Radu is the opposite: he's beautiful; sympathetic; and a little fragile. Their relationship was complex and held all the emotions of both sibling rivalry and loyalty.
My favorite character: Radu. Radu goes through the most transformation in this book. He goes from a scared little boy to a charming and (seemingly) collected man.
Overall, this book was the best YA historical fiction I've read. If you're on the fence about reading this one, I VERY strongly recommend.
Have you guys read this? What did you think?