Wow, it's been a while since I posted something. Nine days. That seems like a lot though in retrospect, it really isn't. What better way to start off again than a book tag? I was tagged by the wonderful Stellah @ The Little Book Nerd's Life. Check her out, she's awesome!
---
Who would your parents be?

I would say Dante's parents from Aristotle and Dante Discover the Secrets of the Universe by Benjamis Alire Sáenz. They are both hilarious, very supportive and just overall loving people.
---
Who would be your sister?

I already have a younger sister and I've always wanted an older one. Honestly, I would love both Jane and Lizzy from Pride and Prejudice by Jane Austen as sisters. Jane's kindness and Lizzy's witty intelligence are exactly what I need in sisters.
---
Who would be your brother?
I would absolutely love having Nico diAngelo from the Percy Jackson series as a little brother. Also Ender from Ender's Game except his intelligence will always make me self-concious. I guess we'll just go with Nico then.
---
Who would be your pet?
Church! From the world of Shadowhunters. That cat is immortal I tell you. He's been in all three Shadowhunter series so far.
---
Where would you live?
Ooo… hmm…. the Wizarding World after Harry defeated Voldemort. I feel the need to specify the after. 
---
Where would you go to school?
Well, I guess the obvious answer would be Hogwarts. Though now that I just finished The Raven Cycle series by Maggie Stiefvater, Aglionby Academy is now up there on the list. If only I was privileged, rich and a guy.
---
Who would be your best friend?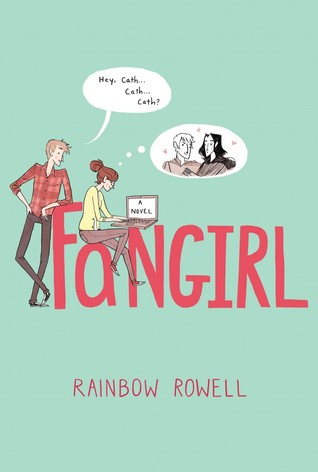 This one is hard. I think I'll go with Cath from Fangirl by Rainbow Rowell. She's a little quirky, a bookworm, super shy and writes fanfiction. We're essentially the same person.
---
Who would be your significant other?
I know I've named Pride and Prejudice already but I can't just NOT say Mr. Darcy. Because, MR. DARCY!! And following close behind is Will Herondale from the Infernal Devices series by Cassandra Clare.
---
This was fun! Does anyone have the same answers? Do the tag if you haven't already!